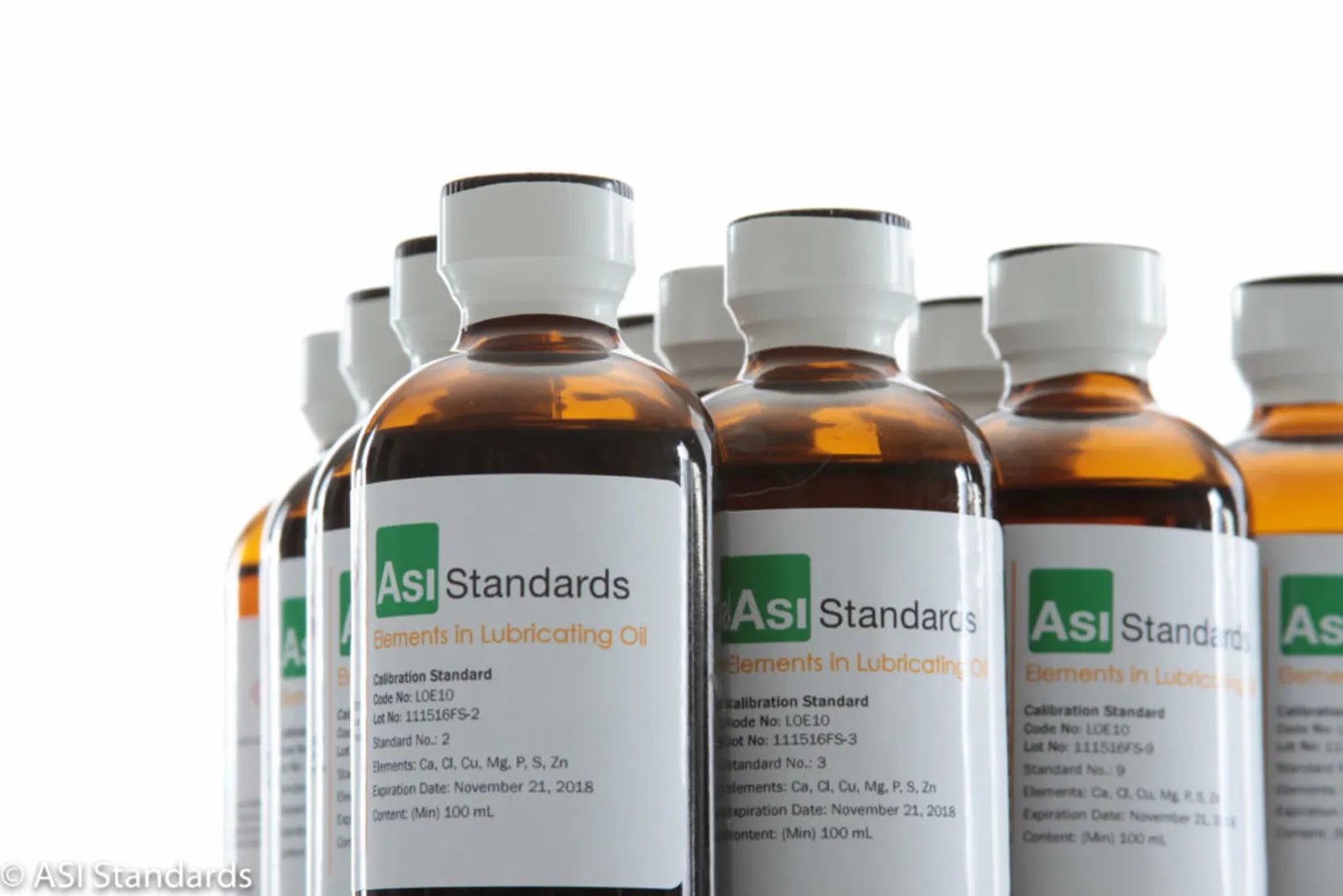 Highest quality stock and custom calibration materials
ASI Standards was founded in 1993 by Dr. John Sardisco, who drew upon the extensive expertise he developed during his 38-year career at Pennzoil to build a customer-centric company producing standards reflecting evolving requirements for the formulation of petroleum products.
Today, ASI Standards is a provider of high quality and fully customized certified reference materials for the petroleum, lubricant, and polymer industries. ASI calibration standards are appropriate for use in XRF, ICP, AA, and AE.
Sulfur standards in various matrices, multi-element standards, polyethylene and polyvinyl chloride RoHS standards, physical and titration standards, and a full line of biodiesel standards are available. Custom formulations based on customer specifications, even in difficult matrices, are also available on request.
As an ASI Standards distributor, we handle importation and customs clearance to the EU from the US for you. You also gain access to our excellent, personal customer and scientific support.
Let us help you find and source the ASI Standards products you need.
Explore our range of reference materials from ASI Standards:
Or contact us at +49 2852 96064 00 or info@labmix24.com
ASI Standards is an ISO 17034 accredited Reference material producer (ANSI National Accreditation Board).