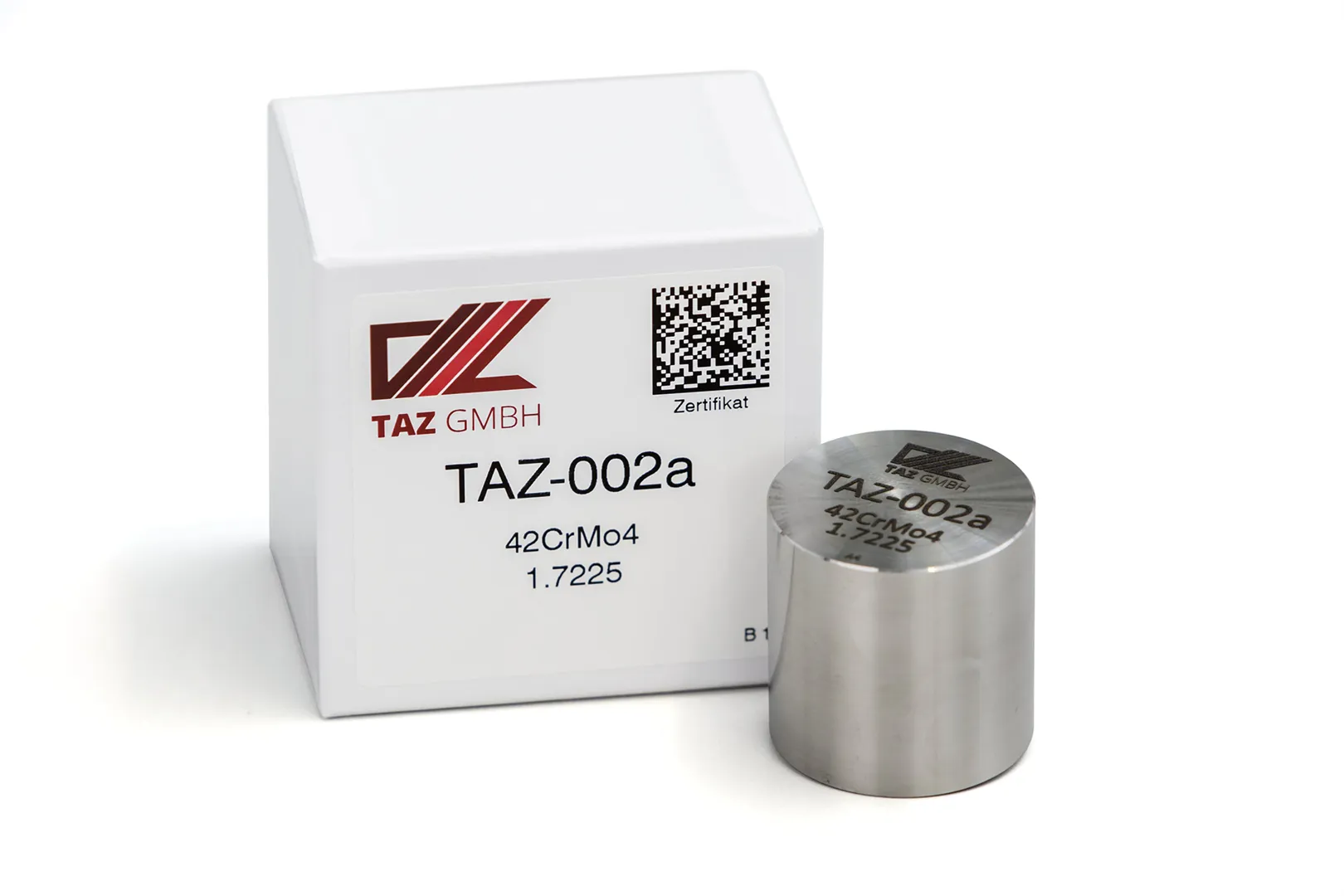 TAZ GmbH: Production and certification of material reference samples & customer-specific reference material for spectroscopy
TAZ GmbH was founded in 1995 by Thomas Asam (Dipl-Ing). Today, TAZ GmbH is a service laboratory for metallography, hardness testing, GD-OES, F-OES, XRF, SEM/EDX and more, flexibly accredited according to DIN EN ISO/IEC 17025 and based in Aichach near Munich.
Since 2020, the subsidiary TAZ Servicetechnik GmbH & Co. KG has been a calibration laboratory for spark spectrometry (F-OES) accredited according to DIN EN ISO/IEC 17025.
In recent years, the company has added CRM reference materials as well as reference samples and hardness reference blocks to their range.
TAZ GmbH is currently working towards accreditation as a reference material manufacturer according to DIN EN ISO 17034:2017.
TAZ metallic reference materials are available in iron, aluminum, nickel and copper matrices:
CRMs for spark spectrometry, glow discharge optical emission spectrometry (GD-OES) and X-ray fluorescence analysis
Production and certification of customer-specific reference materials according to the specifications of DIN EN ISO 17034
Certification of homogeneous compact samples, chips or powder as drift monitor samples with a TAZ factory certificate or as a certified reference material (CRM)
Or search according to category:
Need support finding reference standards? Do you have a material that you'd like to have tested and certified by TAZ? Call or e-mail us: +49 2852 96064 00 or info@labmix24.com