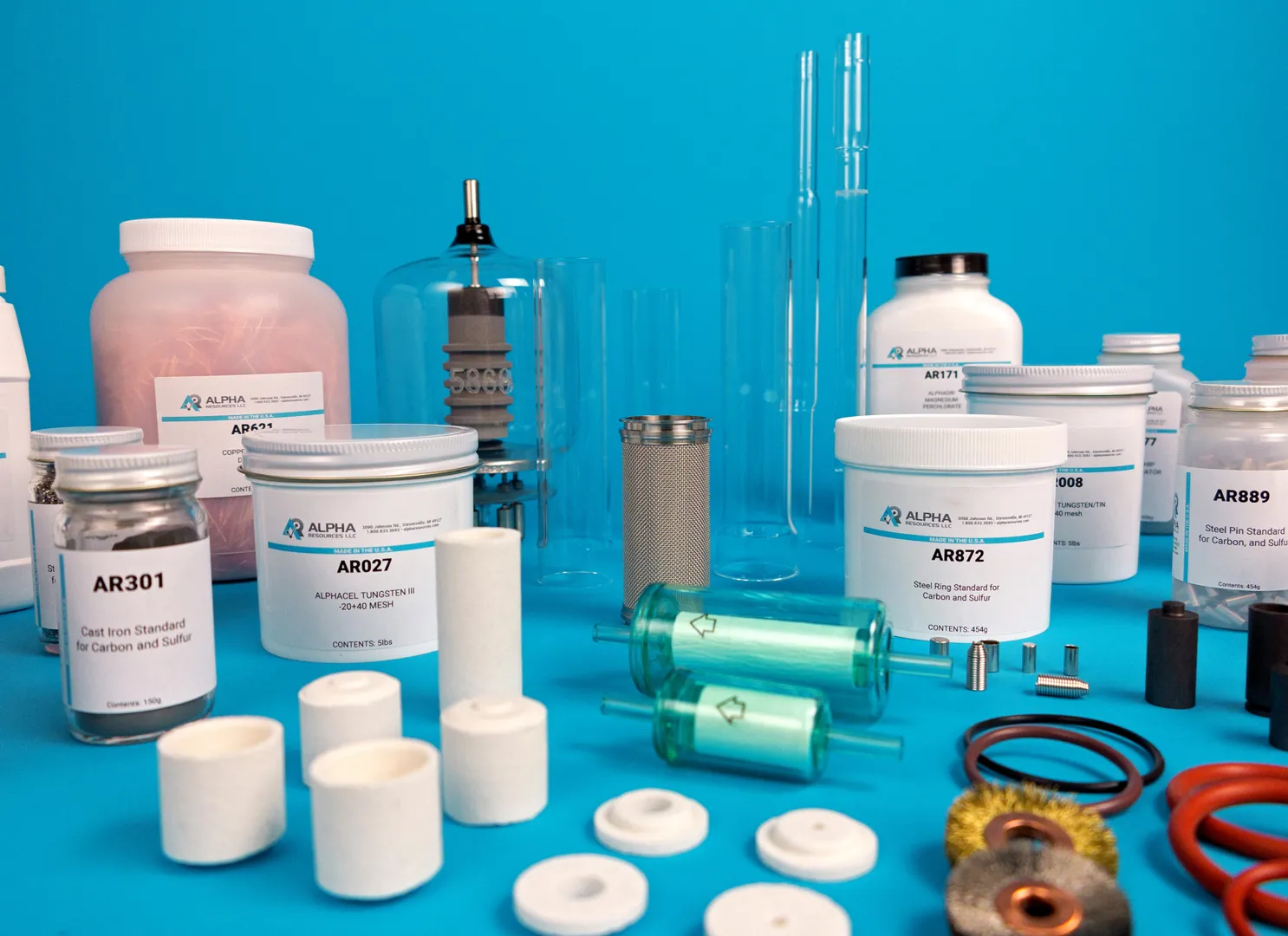 Alpha Resources, LLC: Value Beyond Measure
OEM quality products for combustion analysis at below OEM prices
Founded in 1978, Alpha Resources, LLC is a global leader in the manufacture and distribution of consumables and creation of certified reference materials for use in atomic spectroscopy analysis, and is ISO17034, ISO17025, ISO9001:2015 certified.
Alpha Resources manufactures the greatest mix of consumables for combustion analysis offered by any aftermarket supplier in the marketplace. The portfolio includes a wide variety of products compatible with instruments from manufacturers such as Bruker, Elementar, Horiba, Perkin Elmer, Costech, Eltra, LECO, Thermo, Crossings, Gerhardt, PARR, and Velp Scientifica. You'll find the crucibles, o-rings, reagents, and tubes, along with many other supplies commonly consumed during analysis or regular lab equipment wear, appropriate for your instrument.
Click to view
Cross-references of OEM article numbers for Alpha Resources products for instruments from:
Alpha Resources also manufactures an extensive variety of CRMs, including: inorganic, coal, coke, oils, fuels, limestone, soils, organics, nitrogen/protein, feed and grains. Custom blends are possible—Alpha Resources is ISO17025 / ISO 17034 accredited, so industry recognized reliability can be guaranteed. Contact us for a quote.
As distributors for Alpha Resources products, we handle importation and customs clearance to the EU from the US for you. You also gain access to our excellent, personal customer and scientific support.
Let us help you find and source the Alpha Resources reference materials and consumables you need.